Where we are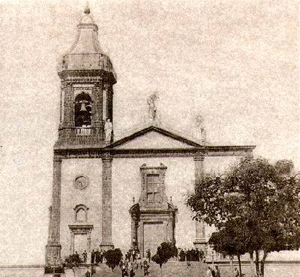 Etna B&B resides in the heart of Belpasso, in the vicinity of the Mother Church, Santa Lucia (XVIII century) and is part of the Parco dell' Etna (Etna Park Territory).
Belpasso is denominated as La Scacchiera dell' Etna (Literally - Etna's Chessboard), because of its original eighteenth-century urban street plan. From this strategic postion you can reach many destinations in the radius of 15km such as Etnaland Aquatic Attraction Park and Etnapolis shopping mall.
Mount Etna is a 25 minute uphill drive that will bring you to Rifuggio Sapienza at Etna Sud (Etna's South Gate), where you may begin your excursion either - on foot, on off-road 4-wheel drive or Cable Car (Funivia dell' Etna).
Historic attractions like the Norman Castle of Paternò or the Norman Castle of Motta Sant'Anastasia are in close by territory. Belpasso is also renown for BAR Condorelli, in particular for their famous 'Torroncini' and the Nino Martoglio Theater (named after the great director, writer and poet native to Belpasso). You can also observe rare unusual natural gaseous phenomena at the so called Salinelle di San Biagio.
Restaurants, bars, tabaccheria, shops etc in the vicinity of our B&B.